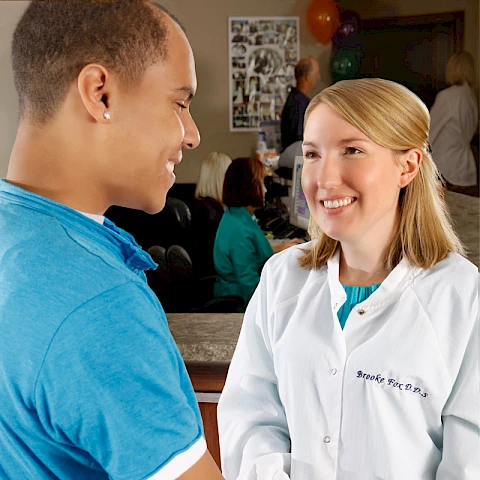 Total Dental Health
Keep Your Smile Healthy and Bright
The Gentle Dentist is passionate about preventive dentistry - or regular checkups. Preventive dental care safeguards against oral diseases like dental decay, gum disease, or periodontal disease, and catches problems in their early stags when they are easier and less expensive to treat.

We offer gentle cleanings, thorough exams, and state-of-the-art imaging, including digital and panoramic X-rays, and the advanced iTero® 3D scanner system. Because we offer comprehensive dental services, there is no need to go anywhere else for your complete dental care.
Preventive Care
Gentle Techniques and Advanced Technology
Gentle, Expert Cleanings
Our friendly and efficient hygienists are experts at gentle and expert cleanings. Our goal is make dental visits enjoyable by putting our patients' comfort first.
Advanced Imaging
We offer state of the art panoramic x-rays and CBCT 3D imaging for optimal dental health.
Flexible Treatment Plans
We offer plans that balance dental health needs with time and budget goals. From acute, stabilization, to prevention phases, we recommend options for immediate results and optimal long-term outcomes.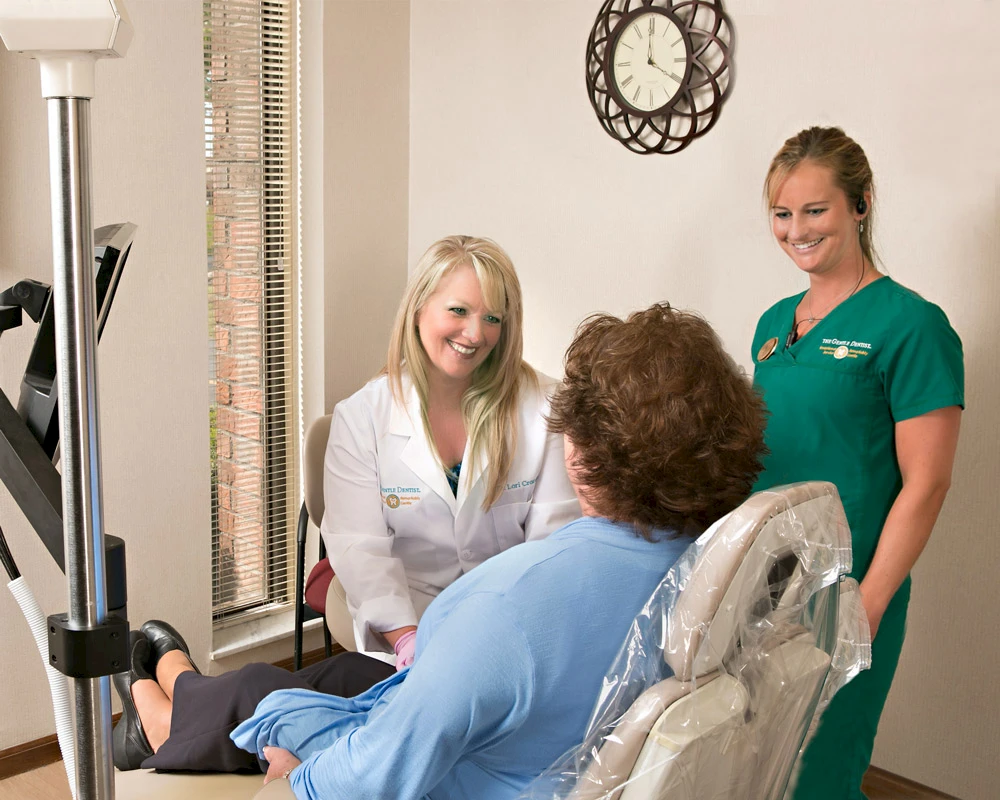 Comfort Dentistry
If you're feeling anxious or nervous about your services, rest assured, our gentle approach means you can take care of your teeth without pain or discomfort.
If you've ever been nervous about visiting the dentist, you can put your fears to rest. The Gentle Dentist combines advanced dental techniques and high quality care with an incredibly gentle touch, along with special extras, like massage chairs, TVs, and music in every room, to make your experience as comfortable and stress-free as possible.
Comfort Touches
Enjoy our comfortable exam rooms with helpful distractions
Good Communication
We establish trust by explaining all procedures and answering your questions
Pre-Treatment Sessions
We can offer pre-treatment visits to help you get more comfortable

Great for Busy Families!
"You are always punctual and explain procedures and our children's development so well. Thank you for taking such good care of our family!"
—Jane B.

Punctual, Polite and Fun
"I loooove the Gentle Dentist! I had to bring my son along with me, so it was great to know that he was close to me, safe, and able to have fun during my visit. Such a plus! I have never had better dental service! Not to mention your staff is punctual and polite!"
—Janis B.

Comfortable Care
"What do I like best? Everyone has taken great pains (no pun intended) to make me comfortable and not to hurt me. It has made me a loyal patient."
—Jason M.